Established in an old convent, Ferreira is one of the most memorable cellars in Porto. The wine cellars are over 300 years old.
Established in an old convent, Ferreira Cellars is one of the most extraordinary wineries that you can visit in Gaia. Housed in a large building with high worn wooden ceilings, the Cellar was founded in 1751 by a family of winemakers.
Exploring the Cellar
During the guided tour, you'll discover this magical winery enveloped in a very particular smell of moist wood mixed with sweet wine. You'll explore the Cellars where the casks and vats are kept, while you find out about Porto's history and how Dona Antónia Ferreira managed to consolidate the company.
At the end of the tour, you'll be offered two glasses of Port wine.
The most beautiful Cellar
Visiting Ferreira is highly recommended. It is one of the most magnificent and impressive in Vila Nova de Gaia. Strolling through the Cellar's hidden corners is well worth it.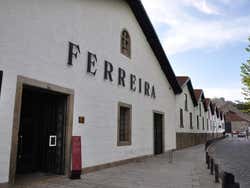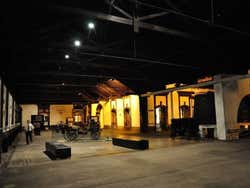 Schedule
Every day: 10am – 12:30pm and 2pm – 6pm.*
Price
Entrance + 3 glasses of wine: € 17 (US$ 18.70).
*Last visit one hour before closing time.
Transport
Bus: lines 900, 901 904 and 906.