Museu Nacional Soares dos Reis
At more than two hundred years old, the Museu Nacional Soares dos Reis is the oldest public museum in Portugal and the most famous in Porto.
The collections of the museum feature prints, antiques, ceramics and objects made out of glass. However, the most impressive part of the Museu is its collection of paintings and sculptures, among which some of the most magnificent pieces are by António Soares dos Reis, a Portuguese sculptor born in 1847.  The Museum was named after the artist when it obtained his works.
Carrancas Palace
The Museo Soares dos Reis is housed in the country's oldest palace: Carrancas Palace.
Carrancas is an imposing and elegant structure, which was used as a private residence from the eighteenth century. Renowned figures lived in this building, including Jean-de-Dieu Soult, Duke Wellington or Pedro I of Brazil.
After visiting this fantastic museum, you can also rest and relax in its tranquil gardens.
Our opinion
The Museu Nacional Soares dos Reis is the most prominent museum in Porto and is well worth visiting.
You can make the most of your visit to this Museum to discover nearby sights. Nearby is the Glass Palace and its magnificent gardens and the Romantic Museum.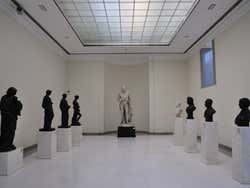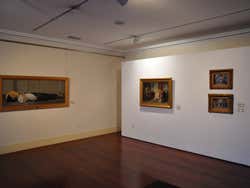 Schedule
Wednesday – Sunday: 10am – 6pm.
Tuesday: 2pm – 6pm.
Mondays: closed
1 January, Easter Sunday, 1 May and 25 December: closed.
Price
Adults: € 5 (US$ 5.40)
Porto Card, seniors over 65 years old, youth card and youth between 12 and 25 years old: 50% discount.
Youth Card: € 2.50 (US$ 2.70).
Children under 12 years old: Free admission.
Sundays and public holidays until 2 pm: free admission
Transport
Bus: lines 3, 6, 20, 35, 36, 37, 41, 44, 50 and 52.