The Romantic Museum in Porto (Museu Romântico da Quinta da Macieirinha) is where Charles Albert of Sardinia spent his last years before dying in exile, until he died of tuberculosis in 1843.
The Romantic Museum of Quinta da Macieirinha in Porto is housed in a striking mansion, where Charles Albert of Sardinia found refuge after abdicating when he was defeated by the Imperial Austrian army. He spent the last year of his life here until he died in 1849 of tuberculosis. The rooms that visitors explore during a visit of the Romantic Museum have been redecorated in his memory.
The Romantic Museum recreates a nineteenth-century aristocratic house. Its interior has a special charm with its rooms beautifully decorated with painting and antiques. Most of the mansion is open to the public, including the most impressive rooms: the great drawing room, a small chapel and the chamber where the King died.
Not very friendly
Although this Museum is very appealing, we don't consider it to be one of the top attractions in Porto. One of its main disadvantages is that there are no explanations in the museum, which would be very useful and make the visit more interesting. However, you'll be accompanied by a guide that doesn't speak English and therefore, isn't very helpful.
If you have enough time, you can also visit the Jardins do Palácio de Cristal, adjacent to the Romantic Museum.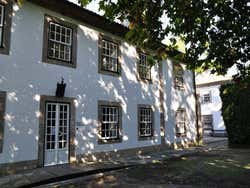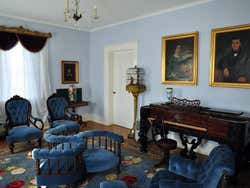 Schedule
Tuesday– Saturday: 10 am – 5:30 pm
Sundays: 10am – 12:30pm
Mondays: closed
Public holidays: closed
Price
Adults: € 2.20 (US$ 2.40).
Porto Card: free entrance.
Transport
Bus: lines 3, 20, 35, 37, 52 and 78.