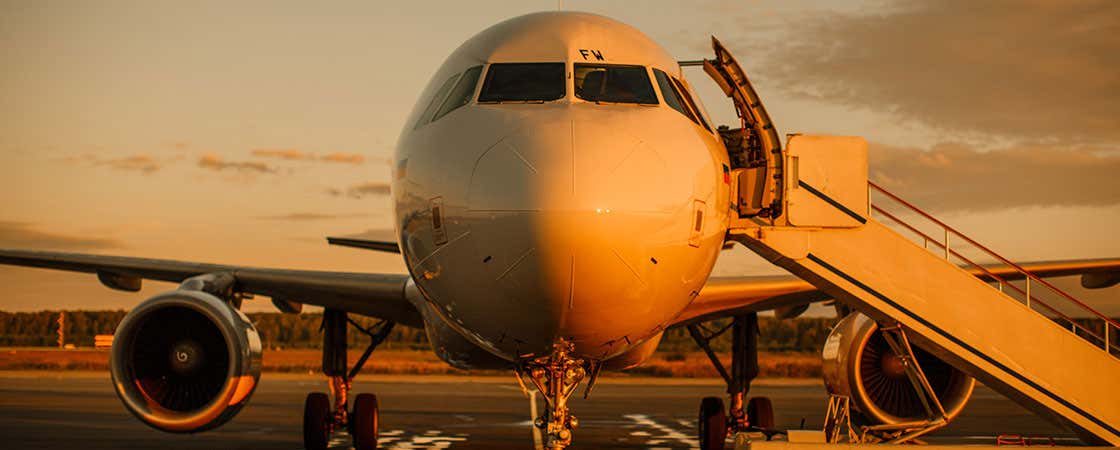 Francisco Sá Carneiro Airport (OPO) is located 8 miles (13 km) to the north of Porto, in the Maia district. It's the second largest airport in Portugal by traffic.
Francisco Sá Carneiro Airport (OPO) is located 8 miles (13 km) to the north of Porto, in the locality of Maia. The Airport was originally established in the late 1940s, but has been reformed several times since then and is currently a modern building with a capacity of up to 16 million passengers a year.
It is the third busiest airport in Portugal and every year, Porto airport receives more than 13 million visitors. Companies like Iberia, Lufthansa or TAP fly regularly to and from this Airport, as well as low-cost carriers such as Ryanair, Clickair and Easyjet.
How to get to Porto from the Airport?
Metro
The cheapest way to get from the Airport to Porto's city centre is by taking the city's metro system. You'll be in the historic centre is approximately 30 minutes (Purple Line – E)
The price of a one-way ticket is € 1.85 (US$ 2)
Local buses
Several buses connect Porto Airport and the city centre. The most useful are 601, 602 and 604. Nevertheless, the ride to the centre costs as much as the metro and takes a lot longer. 
Taxi
Taxis are the most comfortable way of travelling to your hotel, but also the most expensive. The journey between the Airport and a centrally located accommodation costs approximately from € 25 (US$ 26.80) - € 30 (US$ 32.20).
Airport transfer service
If you don't want to worry about how to get to your hotel after a long flight, you can reserve a transfer service. A chauffeur will be waiting for you at the Arrivals Hall with a sign with your name on it. He will drive you to your hotel in the least possible time. The price is similar to a regular taxi and you can book it online at Introducingporto.com.
A tip
If you plan to purchase the Porto Card for your stay in the city, we strongly suggest you buy it as soon as you land in the Airport, as it includes transportation to and from Porto Airport.